If server 10 doesn't work please use server 4 or server openload. Thanks for understanding.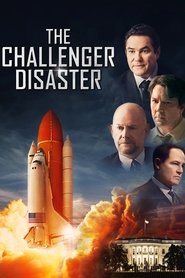 The Challenger Disaster
On the eve of the Challenger explosion in 1986 one engineer goes to the extreme to stop the launch. This hot-headed engineer makes a desperate race against the clock to call off the billion dollar multi-delayed Challenger launch, convinced the O-ring seals will fail and kill everyone on board. The Company, Marshall Space Flight and NASA made a business decision. He made a human decision.